D
A

ITERLENS

Film photographer, camera engineer, human renderer.
"No police photos!" Two police officers yelled at me across the crowd. "Put the camera AWAY!"
Slipping my camera into my pocket, I started to look for an exit. I didn't intend to break any laws, but the last thing I wanted was any trouble with Yerevan's cops, especially during the beginning of the Armenian Opposition Party's week-long civil disobedience campaign. Two alleyways later, I whipped my camera out again. I was lucky to have brought film: a few ex-Russian journalists, freshly based in Yerevan from the Ukrainian war, had told me they were asked to delete digital media. "Where's the good light?" I thought, as protestors with tiki torches and bonfires walked past me. "Oh, right."
A few weeks before, my boss mentioned he had a few hesitations about me heading to Armenia and Azerbaijan, especially back-to-back. "If your parents are cool with it, I guess I am." Friends had tried to pull out countless excuses to convince me not to go.
"It's right near Iran and Russia. You're American; it's dangerous."
"Nagorno-Karabakh was two years ago. Tensions are probably still fresh."
"You don't even speak Russian. What happens if your friend dips out?"
Five hours later, and I had my Azeri visa in hand and a plane ticket to Baku booked.

And now, fighting pasts hoards of protestors, cops, and torches, I finally saw why my boss was a little scared for me to head out. After two weeks in Azerbaijan, this was my first weekend in Yerevan, and what would be the first of 7 days of nationalist protests I'd witness occupy the center of the city. Protesters would soon occupy highways, block all traffic in the middle of the city, camp in tents and blare nationalist propaganda over loud speakers on the back of pick up trucks -- all while saluting the Artsakh flag.

But I'm getting ahead of myself.

The Caucasus are, to say the least, exemplary of contrast: how dynamism affects landscapes, conflict and projection. Endless Lada rides through the Azeri mountainsides, countless hikes through tunnels and villages dotting the Russian border, and thousand+ year old Armenian monasteries only encapsulate a few of the highlights Azerbaijan and Armenia hold in-store. While both nations still reel from the war two years ago, Armenia's screams of political protest through barricading highways and capitals starkly juxtaposes Azerbaijan's delicate attempts at holding peace talks, rallies and controlled demonstrations (commonly flanked and monitored by police forces). And while both nations might not commonly be talked about in mainstream Western media, a new generation of artists and entrepreneurs centered in each capital are slowly culminating soft power through various film releases and successful startups. Observing (and producing) a snapshot of two nations' expanded and refined identities, once suffocated by the USSR, currently arch-foes, side-by-side, shattered any expectations I had of a trip to the region.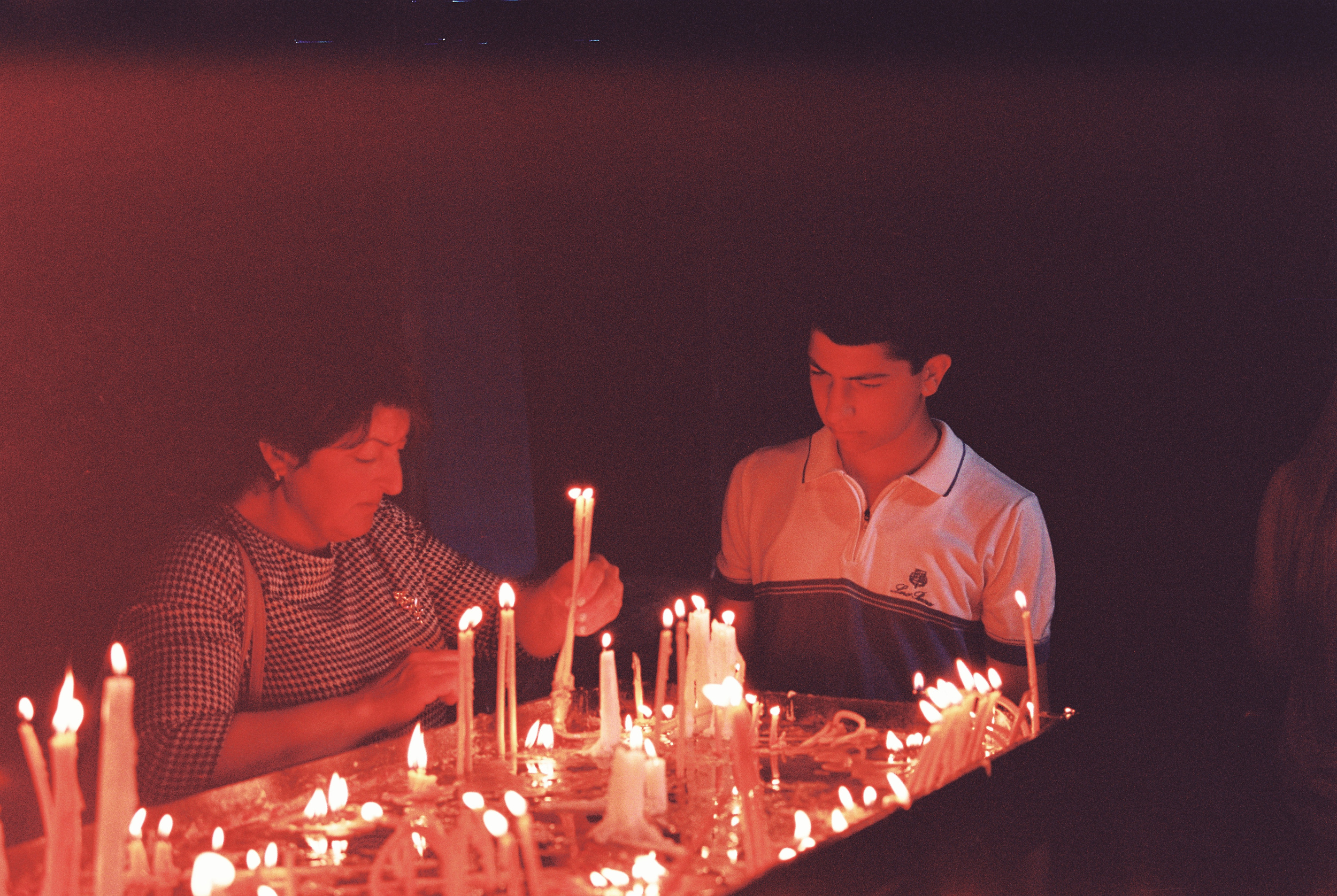 (For this entire display, Armenia's color palette skews red while Azerbaijan's skews blue)


These are the Caucasus.